"The Potato"
A-
ha!
Finally
found
it. As you can see, it's not
exactly
as I remembered it in the previous post, but I've always loved this picture of the future Pope. (Isn't memory a funny thing? Some elements of the photo I had right, but others were only imagined.)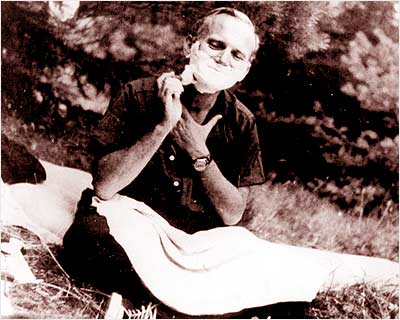 As for the title of this post, it's the punchline to a possibly apocryphal story about the Pope's visit to Denver many years ago and a mistranslation of his title in Spanish featured on some souvenir T-shirts. Have you ever heard that story? Ha, ha.