Sobering
Now Playing: "Star-Spangled Banner" as performed by Jimi Hendrix on the morning of 18 August 1969
Read
this brief essay
by Ken Ringle in tomorrow's
Washington Post
about Hurricane Camille. It's harrowing:
Yesterday morning the National Hurricane Center cleared its throat and upgraded Katrina to a Category 5 hurricane -- the designation for storms capable of truly catastrophic damage and deadliness. That, however, wasn't the center's most significant statement. The real news was the center's chilling declaration that, at 902 millibars of internal barometric pressure -- the lowest barometric pressure ever recorded in the Gulf of Mexico -- Katrina was "comparable in intensity to Hurricane Camille of 1969 . . . only larger."

Those of us who lived though Hurricane Camille will never forget it. Camille struck with the force of several hydrogen bombs, altering forever the topography of the Mississippi coast. Its nearly 200-mph winds and 25-foot storm surge exploded concrete buildings and erased entire communities -- then gouged open graveyards and hung corpses in the live oaks like so much Spanish moss. There was a problem for a time telling the storm victims from those already embalmed.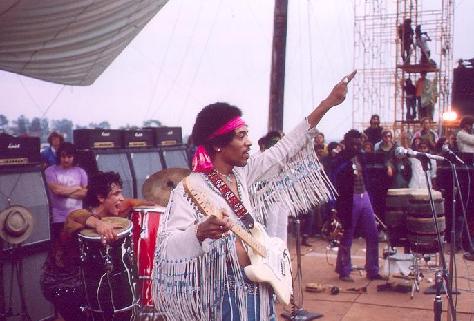 To give you some context, the Woodstock music festival was wrapping up the night Camille roared ashore near Pass Christian, Mississippi. And she was still raging through the Mississippi River Valley Monday morning, 18 August 1969, when Jimi Hendrix played to the few thousands near Bethel, New York who had not yet started home.
About 48 hours later ---out in the West Texas town of El Paso--- this writer was born.
I guess this is another one of those once-in-a-generation things.
I could sure use a cigarette.