Cones of Uncertainty
Get a load of
what's
going on in dhimmified Great Britain: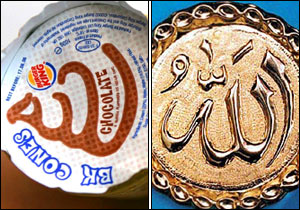 ICE creams are being withdrawn from Burger King — because a design on the lid looks like the word Allah.

The fast food chain has had dozens of complaints about the coloured symbol - meant to be a spinning whirl - on its range of BK Cones.
Ha, ha.