"The Katrina Administration"
Now Playing: "Nowhere Man" by the Beatles
John Kerry sent Kathryn Jean Lopez at the
NRO
advance
word
of and a
link
to a speech he was to give at Brown University today in which he calls Bush's White House the "Katrina Administration."
Okay. Bush deserves some criticism for his and his government's response to Katrina. They were too slow to respond and seemingly too indifferent to the gravity of what was happening. The whole country was embarrassed at Michael Brown's cluelessness and the amateurish way in which his agency first addressed the disaster.
But
nowhere
in his little speech does Kerry fault
anybody
but those in the Bush Administration. Which means that his condemnations are worthless. Which means that he's either clueless himself about what actually happened in New Orleans or he's a willful partisan who refuses to assess blame where most other Americans have so unambiguously placed it already.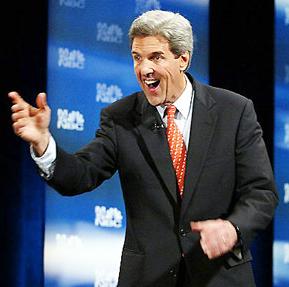 Because in
our
society and under
our
system of government, we first turn to our local and state governments. That's how it works with federalism. We have local leaders from whom we expect responsible action and sensible information.
And when we are disserved by those local and state authorities ---people who presumably understand their
own
regions' interests and concerns
best
--- it is important that we hold
those
people responsible
right along with
those in our Federal government.
And we must not, like John Kerry, pretend to be unaware of the incompetence of our local leaders just because they belong to the same party as us.
To do so is to deserve the disrespect that comes to the intellectually dishonest.