My Aunt Opal
While it's still her birthday, I want to remember to you my beloved Aunt Opal. Today would have been her 104th. She wanted to see her 100th, but she passed away after "only" 99 and a half years of life.
Opal Omino Jackson was the last of the six children born to Samuel Parker Jackson (1856-1941) and Mary Frances "Molly" Chapman (1861-1903). She was a native of Lawn, which is near Buffalo Gap, Texas (if it's even more than a memory now).
Opal was my Great-Grandmother Lula's baby sister. She and Uncle Dewey never had children of their own, but all of her nieces and nephews were accounted as such.
Opal had a low threshold for nonsense, but she was very playful and quick-witted. She loved all the usual old-fashioned card games and dominoes. And she observed the dignities of her age even down through a time that no longer stood on ceremony.
When I was younger, I was religiously devoted to my genealogy and I examined and cross-examined her many times for anything useful she might know. I am glad I did because much of what she told me about our family's past would undoubtedly have been lost to History had I not.
But, in the last many years of her life, I basically stopped asking her about the past. I did so because I knew that she didn't care to talk about it and that it was even somewhat painful. After all, she had outlived the great majority of the people closest to her. It was nothing she wanted to consider.
But it was easy enough to stop probing her for information because the best part of her was
her
. She was a hoot. You couldn't open a door for her that she wouldn't rather have opened for herself. And she was sly and hip in her sense of humor. Really. I genuinely enjoyed her company even more than what she could tell me.
Still, I loved her, too, because talking to her was making a connection with my deepest roots. Here was a woman who knew her own paternal grandmother very well ---until the age of 27. When she talked about Cornelia Gilbert (Coleman) Jackson, Opal was talking to me about the personality of my great-great-great-grandmother, a woman born in Mississippi in 1839. Can the beauty of such a thing be overstated?
Anyway, I just wanted you to know a few things about my Aunt Opal. She was a doll, as you can see.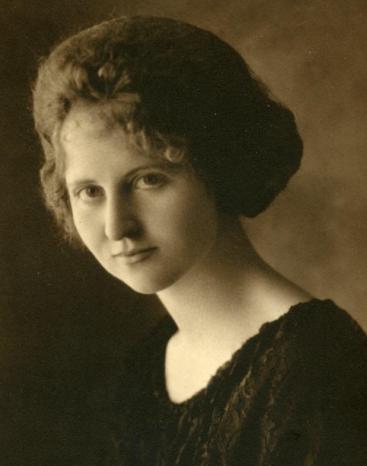 Posted by Toby Petzold at 11:07 PM CDT |
Post Comment
|
Permalink
Updated: Friday, 7 May 2004 8:28 PM CDT