The Old Man
This is a picture of my old man when he was a young man.
He passed away ten years ago tonight.
I don't think I've done much in the decade since that awful night that would genuinely have made him proud, but I certainly don't think that he would be ashamed of me. Maybe just a little disapppointed that I should have so little ambition.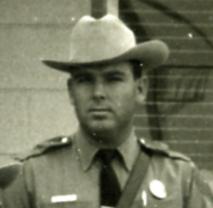 But life is long and my pace is not his. There is time enough to make him proud ---and that is what I will choose to believe.
I miss that man beyond words. But so long as I live, so does he. Whatever I accomplish is his, too.
I give thanks to him tonight that I exist. That is the first thing any son must do.