Real Country Dark
Got back home earlier today after a couple of nights in Very Red Texas with my aunt. Spent the whole time chatting with her about the family and scanning in old photographs. An amazing privilege. Pictures of my old man when he was a very young boy and countless other amazing things besides.
My aunt (my Daddy's older sister) lives about ten minutes north of the President's ranch in the little town of Valley Mills. My family's been there since just after the Civil War and it's where I myself spent many of my formative years.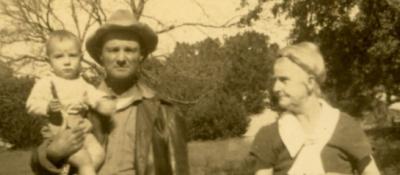 Always a lot of memories for me there and impresssions of what was. No ghosts, but an abiding sense of rootedness and familiarity that is stronger in those few square miles than what exists for me anywhere else on Earth.
And when night falls, it is incredibly dark. You forget that, living in the city. A pitch black sky and full of stars.
Needed the rest. Glad to be home.