Screen Shot
This is the sort of thing that Duncan Black allows on his blog
Eschaton
. The whole place is infested with pseudonymous cowards who physically threaten people they disagree with.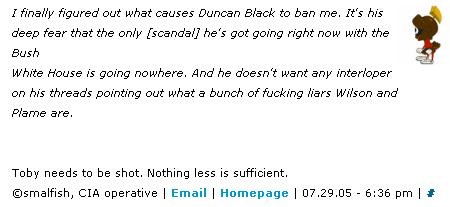 It may be that Black is embarrassed to have become the host to such a pack of intellectually and morally stunted craphounds ---and doesn't want me around to expose the inadequacies of his site.
Paste
that
on his blog, bitches.