Escher and Nagel
I found the picture you see
here
at Despair.com, via
this
post at
Galley Slaves
, a cool blog I forgot to keep reading when it first came out late last or early this year.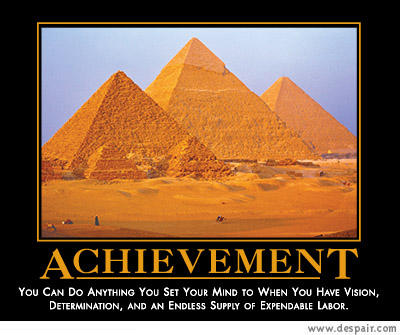 It's a rip on those framed motivational prints you sometimes see in the offices of people with no taste and/or a liking for the high art of Escher and Nagel.
Actually, I adore M.C. Escher, but I don't usually take the opportunity to share an inside joke with one of the audience.
Go check out the rest of 'em. They're full of snarky goodness.
Posted by Toby Petzold at 9:51 PM CDT |
Post Comment
|
Permalink
Updated: Friday, 23 September 2005 9:53 PM CDT