There Goes the Neighborhood
I read about
this
in passing earlier today, but just had to make sure y'all saw
it
, too, before I retire.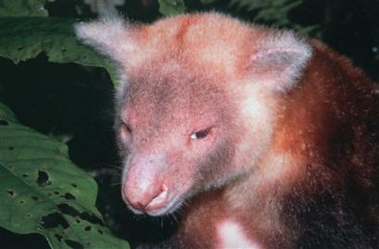 A LOST world rich in new animal species so unafraid of humans they permit scientists to pick them up and carry them away for observation has been discovered in the warring Indonesian province of Papua.

The remarkable find - a veritable Garden of Eden that has preserved species hunted to near extinction elsewhere - was announced yesterday by Australian biologist Stephen Richards, who led an international team of scientists into Papua's steep, jungle-covered mountains.

The group has documented new species of frogs, rodents and butterflies, a new species of honeyeater bird, a bird of paradise unseen for decades, rarely seen echidnas and a tree kangaroo never before seen in Indonesia.
Get a load of that guy's expression. He's all, like, whatever, dude.