The Prophet's Hairdresser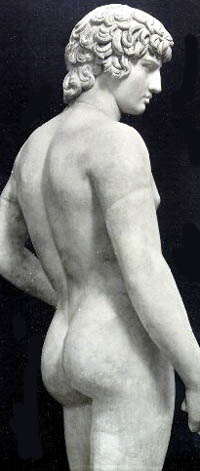 You know, when I first heard of the name of the Iraqi town of Salman Pak, I was curious about such an alien-sounding name in the midst of a country of
al-
this and
an-
that. Nevertheless, I hadn't bothered until now to get the
scoop
on that name (
emphasis
mine):
BAGHDAD, Iraq — Gunmen fired two rockets in a village which includes a sacred Shiite tomb south of Baghdad, but there were no casualties nor damage to the shrine, U.S. and Iraqi officials said. U.S. officials said one round exploded around a nearby hotel.

The incident occurred near the tomb of Salman Pak, a seventh-century Persian convert to Islam who served as the barber to the Prophet Muhammad. Jamal al-Saghir, an aide to Shiite political leader Abdul-Aziz al-Hakim, said one hit the gate of the tomb and one exploded a few yards away.
That's very interesting. I wonder if Salman was to Mohammed anything like what
Antinous
was to the Roman Emperor Hadrian.
After all, what
won't
you tell your hairdresser?