B'Damn!
Did y'all watch the Wimbledon Ladies' Championship this morning? Maria Sharapova, the 17 year-old Russian tennis star, handily beat Serena Williams. It was quite a demonstration of firepower and desire.
Williams, who is always very gracious (and is the proud owner of one of the most knuckle-gnashingly outrageous bodies in all of Christendom), pointedly congratulated Sharapova on her
"first" Grand Slam
.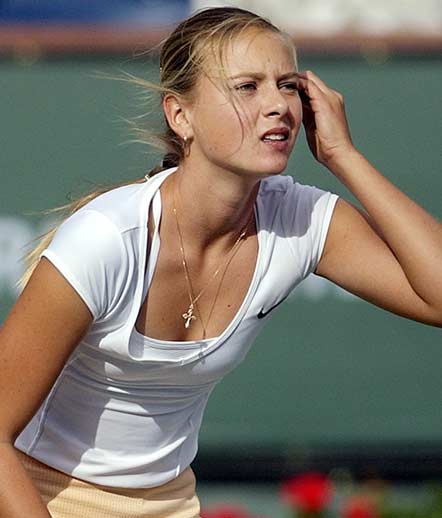 She, like many others, seems to know what lies in store for the equally-delicious young Russian.
Am I allowed to say that? Yes, by God! These things are self-evident.
The Men's Championship between Andy Roddick and Roger Federer will be played tomorrow. I like men's tennis, too, but it's even worse than the women's game with all the power-serves and the short points. Not very exciting stuff unless it actually winds up in a volley. Anyway, it will still be good to watch. I hope Roddick, who's somehow supposed to be an Austinite, pulls one off for us on our birthday. What do you say, Mr. 150 MPH Serve?
Posted by Toby Petzold at 7:33 PM CDT |
Post Comment
|
Permalink
Updated: Saturday, 3 July 2004 7:41 PM CDT