Magnificent
Zahi Hawass and a team of Egyptian archaeologists have found a magnificent mummy in a shaft tomb near the Saqqara Pyramids, south of modern-day Cairo.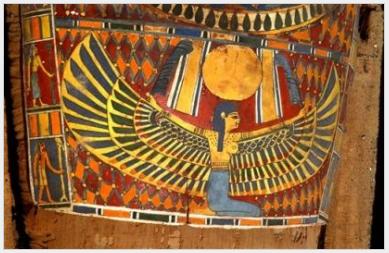 The mummy dates from about 350 years before the birth of Jesus.
The picture you see is a detail of the sarcophagus, brilliantly painted and incredibly well-preserved.
(Hat tip to the
Power Line
.)